How Daylighting Improves Student Test Scores
A study conducted by the California Board for Energy Efficiency looked at the effects of daylighting on student performance during standardized testing. The study focused on three elementary school districts, analyzing test results for more than 21,000 students in those three districts. A positive correlation was established between higher scores and classrooms with effective daylighting systems.
How We Help Schools
The study offered the following possible explanations for the "uniformly positive and statistically significant correlation between the presence of daylighting and better student test scores in all three districts.":
Improved visibility, based on better light quality and illumination levels
Improved health
Improved mood and behavior
A counter to the effects of daylight deprivation
Furthermore, the study found the positive daylighting effects to be distinct from any other attributes of windows.
Health Benefits of Daylighting
With regard to improved health, mood, and behavior, it is well known that daylight deprivation can lead to Vitamin D deficiency, sleep problems, obesity, and may even contribute to cardiovascular disease and certain cancers. Our circadian system is directly tied to the timing and quality of light we are exposed to each day, and an imbalance in the circadian system can negatively impact our mood, behavior, energy levels, and overall health.  All these factors are particularly important for young, developing children spending the day in our schools. 
And it's not just students who benefit from daylighting in schools. Teachers and other staff are equally impacted by the mood, health, and productivity benefits of improved exposure to natural light. Educational professionals have an incredibly important and often demanding job. When you feel better—mentally and physically, you are better equipped to handle the daily challenges that arise from working in a diverse and social environment. Think back on your favorite teachers and school staff as a child or teen – it's likely those individuals were happier people all around, and you probably learned more in their classrooms, too. When people feel better, they learn more, teach more effectively, and think more critically.  Schools everywhere are creating more enjoyable and productive workplaces for their teachers and staff by incorporating more daylight into their facilities.   
Daylight Specialists Gallery
Explore some of our recent daylight projects:
Contact Daylight Specialists
Daylight Specialists works with K-12 schools, colleges and universities, private institutions, vocational schools, and other academic offices. When we collaborate with your project architects and general contractors, you can be sure that you will have the optimum daylight design and the right product to brighten your facilities for years to come. From the initial consultation, to design, installation, and project management, we handle every aspect of the process ensuring our solutions provide the best environment for learning and retention.
We have many case studies demonstrating the value of daylighting in schools. If you want to learn more about how daylighting can support the health and well-being of students and staff, and improve student test scores and performance, please contact Daylight Specialists today for more information!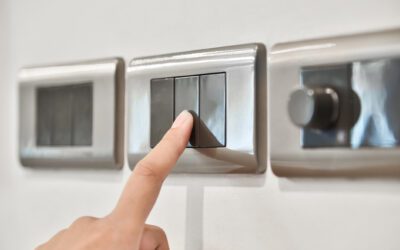 Daylighting Control Devices Daylight solutions are not only cost-effective and environmentally responsible; bringing natural daylight into office spaces is also proven to boost employee motivation and productivity. But what about the traditional downsides of bringing...