Why General Contractors Love Daylight
Daylight Specialists has been working with the largest general contractors in our markets for years.  We understand the demands of the role and all the moving parts general contractors oversee, and we work hand-in-hand to make sure that our part of the project exceeds expectations. Buildings with green technologies such as daylighting are in high demand. For this reason, general contractors are overseeing more projects that involve daylighting systems.
How Daylight Specialists Can Help Contractors
Our team at Daylight Specialists understands that as a general contractor, your primary goals are to have the project go smoothly. You want to finish on time and on budget – we want to help!
When we take on a contract, you can rest assured we're up to the task – that means you can count on our highly-trained project managers and installers to be on site on time, with thorough knowledge of the contract, codes, and project goals.
We will guide you in determining which daylighting products and solutions are best aligned with your project and be proactive in aligning ourselves to your needs and vision. Our team will help you complete your job on time, within budget, and without hassle.
Our factory-trained installation team can provide general contractors with a range of services, including product sales, installation, and project management, depending on your needs. Our Project Manager works closely with job supervisors to ensure that each project goes smoothly from start to finish.
Daylight Specialists Gallery
Explore some of our recent daylight projects:
Contact Daylight Specialists
Whatever your needs, our specialists are here to make your client's daylighting vision come to life in the most seamless, economical manner possible. Contact us today for a consultation.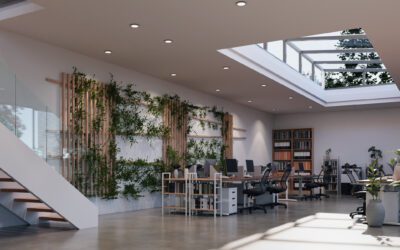 Commercial skylights offer a wide range of benefits for businesses and commercial spaces. They provide abundant natural light, creating a brighter and more inviting environment for employees, customers, and visitors. Skylights in particular can enhance the aesthetics...