Meet Our Team
We know that the job extends well beyond the design.  One of the many things that sets Daylight Specialists apart is the turn-key solutions that we provide to our partners. From the initial consultation to the end result, our certified installers, design team, and entire staff are with you every step of the way, ensuring that the outcome is exactly as – or better than – expected. Our team has over 50 years of experience in daylighting and fenestration, giving us the experience, skills, and knowledge to provide our customers with the best solutions available.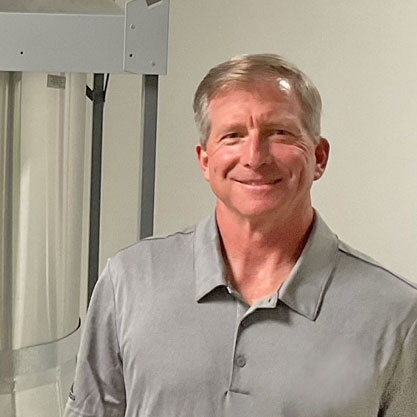 Jeff May, President
Jeff May joined the Daylight Specialists team as President in 2019. Having the good fortune to work with some excellent companies in various industries throughout his career, Jeff finally decided to pursue his lifelong dream of owning his own business.  With a background in finance and operations, Jeff brings his experience and education into the strategy and organization of Daylight Specialists. Not having a formal background in construction himself, Jeff's expertise is bringing an expert team together and helping them provide consistently outstanding service to our customers and achieve the best solutions possible. When he isn't busy managing the business, he can be found playing or coaching baseball or out on a bike ride pondering what's ahead.
763-557-5702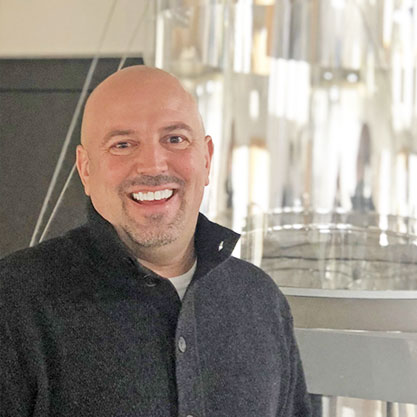 Pat O'Neal, Commercial Manager
Since 2015, Pat O'Neal has been the Commercial Division Manager for Daylight Specialists. Prior to joining the company, he was a general contractor specializing in custom remodeling and window replacement for commercial and residential applications, including serving as a certified Andersen Window service provider. Pat is a board member of the Twin Cities chapter of CSI and co-chair of the membership committee as well as a member of MASMS. In addition to offering his daylighting expertise to clients, Pat has a passion for golf. He loves to play almost as much as he enjoys watching his daughter play. 
763-231-0882
Justin LeSieur, Project Manager
A veteran of the US Coast Guard, Justin has been in the construction industry since 2004, and has been a Project Manager on the commercial side since 2016. With his expertise, strong attention to detail, and outstanding organizational skills, Justin has successfully managed multi-million dollar projects throughout the United States and Canada. Justin and his work helps complete the Daylight Specialists' full service, turnkey experience. He will work closely with your team to ensure that your project goes as planned. During his downtime, he has a passion for live music, hockey, and the never-ending hunt for great vinyl and books.
763-240-1371
Our Partners
We work with some of the largest, most demanding architects, general contractors, and customers in the Midwest.  We are also active members or supporters of some of the most important organizations in the industry.
USGBC (member and continuing education provider)
Minnesota AIA (associate member and continuing education provider)
CSI (member and board leadership)
International Interior Designers Association   
Housing First (member)
MN School Board Association – MSBA (associate member)
MN Educational Facilities Management Professionals – MASMS (associate member)