Shining Natural Daylight on Retail
Given the option, just about anyone would prefer to shop in a building with more natural light than electric lighting. In addition to being more inviting and calming, natural lighting actually improves the appearance of items on the shelves. Everything from a pair of pants to boxes of cereal look better when illuminated by natural light. Nothing brings out the color's quality products like full-spectrum natural light.
Daylighting Saves Energy Costs + Increases Sales
Research has shown that prefer to work, buy, and recreate in interior spaces that provide glare-free daylight. Studies have shown that people spend more time in stores with daylight and spend more money. A study analyzed over 100 nearly identical chain retail stores, differing only by their use of skylights and other daylight technologies. Results showed the stores with daylighting reported a 10-15% increase of use, and 40% increase in sales.
While the energy savings from using daylight instead of electrical light offers great operational savings, the profit from increased sales associated with daylight exposure is estimated to be worth 19-45 more than that of energy cost savings, and in some spaces, up to even 100 times more.
Furthermore, older customers feel more at ease shopping in stores with daylighting because natural light makes it easier to see products and prices. According to the Illuminating Engineering Society, folks aged 55 and older require lighting that is 2.3 times stronger than their 25-year-old counterparts.  
By installing daylighting in your grocery store, shopping mart, or other retail outlet, you can instantly provide an enhanced customer experience, increase your profits while cutting electricity costs, and reduce your carbon footprint.
Daylight Specialists Gallery
Explore some of our recent daylight projects:
Contact Daylight Specialists
At Daylight Specialists, our expert design team can help you dramatically transform your retail outlet in a way that enhances your customer experience and improves your bottom line. We provide an initial consultation, during which our experts listen to your vision and provide feedback and ideas. Next comes a proposed design and detailed estimate. If you decide to work with Daylight Specialists, rest assured that our team has access to all the most innovative daylighting resources, and the knowledge and experience to bring brilliant natural light to your project in the most beautiful and economical way possible. If you want to learn how you can benefit from daylighting, contact Daylight Specialists today.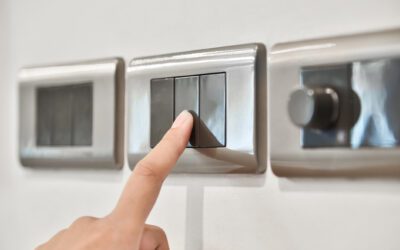 Daylighting Control Devices Daylight solutions are not only cost-effective and environmentally responsible; bringing natural daylight into office spaces is also proven to boost employee motivation and productivity. But what about the traditional downsides of bringing...