Why Architects Choose Natural Daylight
We understand that in addition to meeting the goals and expectations of their clients, architects and other design professionals strive to create beautiful, highly functional, and memorable buildings. By incorporating daylighting into your designs, you can create both beauty and value, and provide the desired "wow factor" that leads to brighter, healthier buildings, happier clients, and a reputation for excellence.
At Daylight Specialists, our daylighting experts are here to help you with every aspect of the design process. Each client is unique, and our level of involvement is entirely dependent on your needs.
How We Help Architects
Our design team works closely with architects and design professionals to help them:
Design spaces that provide healthier, happier environments for clients
Understand the function of bringing daylight into a space
Achieve LEED or other green design objectives
Bring out the true color and beauty of their design through daylighting
Support their design work and make their job easier
Why Daylight Specialists?
Our breadth of product expertise and knowledge of design allows us to provide the optimum solutions to your design challenges. We have the right products to achieve your desired function and aesthetic, and the expertise to make sure that the project is done right. But our value does not stop at our product line offerings.
We pride ourselves in always having more to offer our clients by sharing our knowledge and expertise.
Daylight Specialists offers AIA and USGBC-approved continuing education courses, and we can design a customized webinar to deliver to your staff on our products, solutions, and market news. We make sure your team has the specific knowledge necessary to stay in front of design trends and practices. As the workplace environment continues to see remote and hybrid workplaces, we're ready to accommodate your employees wherever they are. Our trainings can be provided in-office or online and can accommodate a flexible schedule.
Architects already know all the benefits of incorporating more daylight into buildings.   Partner with the experts, Daylight Specialists, to realize those benefits for your clients.
Daylight Specialists Gallery
Explore some of our recent daylight projects:
Contact Daylight Specialists
Since 2009, the team at Daylight Specialists has been helping architects and other design professionals create designs that incorporate beautiful natural light into their projects. We serve clients in Minnesota, North Dakota, South Dakota, and Western Wisconsin across various markets. Learn how we can help you achieve your building goals, educate yourself and your team, and stay up to date on all things daylighting — contact Daylight Specialists today.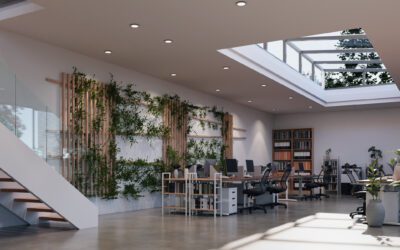 Commercial skylights offer a wide range of benefits for businesses and commercial spaces. They provide abundant natural light, creating a brighter and more inviting environment for employees, customers, and visitors. Skylights in particular can enhance the aesthetics...