What We Do
Daylight Specialists is your go-to resource for your commercial daylighting needs. We have been working with architects, contractors, property owners, and other partners for years, to bring innovative daylighting solutions to commercial spaces since 2009. From consultation, planning, and design, through expert installation, Daylight Specialists utilizes state-of-the-art products and tools to develop daylighting systems that create brilliant, functional spaces from otherwise dark areas.
Daylight Specialists is the only authorized Solatube® commercial dealer for Minnesota, North Dakota, South Dakota, and Western Wisconsin and an authorized Sunoptics® distributor and installer for the Midwest. Unlike other competitors, we don't have a long product line card. We focus only on daylighting, and our mission is to provide full-service daylighting solutions from planning and design through professional installation.
Our residential division, Solar Midwest, Inc., has been in business since 1993 and we have installed over 60,000 Solatubes over the years. Visit our showroom in Brooklyn Center to see over 35 Solatubes installed and on display. For more information, please visit our residential website at www.solarmidwest.com.
Our Mission
At Daylight Specialists, our focus is entirely on our clients and the space they want to create. We are passionate about providing you with a "Wow!" experience – it is our goal that every service interaction be authentic and responsive, every product installation be quality and professional, and that the impact our daylighting solutions make on your space will truly be more exceptional than you could have imagined.
We are passionate about our products and partnerships and truly seek to educate our clients on how we can help incorporate our products and solutions into your designs. Our team brings years of expertise and expansive knowledge to the table, and we pride ourselves on our quality, turn-key service.
Dedication to Clients
At Daylight Specialists, we offer everything for your commercial daylighting needs, from start to finish. We work with clients from diverse markets throughout the Midwest. Our installation experts are familiar with what is valuable to you in a partner, and we pride ourselves on listening and understanding each client's unique needs and objectives. No two projects are exactly alike because no two clients are exactly alike. We customize our approach to each client by assessing your needs and vision and offering solutions that align with your goals.
We do the job right. We come prepared, we do our research, we expertly assess projects and make the best suggestions based on your goals. We can step into your project at any stage. We can offer suggestions for your new project at the consultation stage, we can design the best layout if you already know what you want, and we can install it if you have your blueprints in hand. We can do it all or meet you along the way.
Our Value
We work with clients across many different markets and industries, making us a distinctive and desirable partner. We understand that within each market, each need is different, and our value comes to light in different ways. In the demanding world of commercial development, we offer expertise and dependability. We provide the daylighting knowledge that will make your vision come to life and help you explore ideas and options based on your unique goals. No matter what your profession or what industry you practice in, you can count on Daylight Specialists to deliver a fully customized daylighting solution.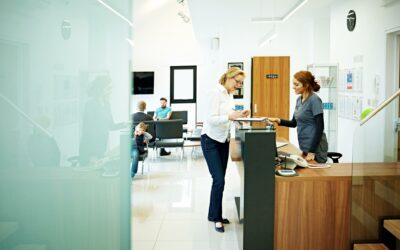 In the realm of healthcare, the significance of natural light transcends its aesthetic allure, evolving into a potent healing force that profoundly influences both patients and staff. Beyond its visual appeal, daylighting has the remarkable ability to shape the very...