Why Choose Natural Daylight?
The sun is the perfect source of bright, natural light, but harnessing its brilliance in interior spaces wasn't always possible. In homes, schools, and office spaces, people still spend much of their day under artificial light, rarely experiencing the healthful, uplifting daylight produced by the sun itself. But we don't need to be in the dark any longer. With interior daylighting systems, everyone in the building can experience the sun's natural, brilliant light.
Benefits of Daylight
Some of the many benefits of bringing daylight into your business or commercial space include:
Adding brightness and comfort to interior spaces
Supporting physical and emotional health
Enhancing customer experiences
Reducing reliance on electricity
Reduced energy costs
Positive environmental impact
Daylight Supports Our Health + Wellbeing
Natural daylight plays an integral role in regulating multiple biological mechanisms, including the sleep-wake cycle, core body temperature, hormone production, and even behavior.
Light patterns are the primary stimuli for synchronizing circadian rhythms to a 24-hour day, and the type of light matters. Daylight provides the right amount of full-spectrum light for the ideal synchronization of our circadian system.
A disruption in circadian system is associated with all kinds of health problems, including obesity, diabetes, and cancer. As such, the installation of daylighting systems can support the health and well-being of students, customers, workers, and loved ones.
Whether you wish to enhance employee work performance, upgrade customer experiences, or teach happier, healthier students, daylight may be the easiest, most affordable, and most beautiful way to achieve your goals.
Daylight Specialists Gallery
Explore some of our recent daylight projects:
Contact Daylight Specialists
At Daylight Specialists, we have been helping property owners, architects, and contractors bring daylight into their spaces since 2009. We serve commercial clients throughout the Midwest. If you want more information about how daylight can improve your world, contact Daylight Specialists today.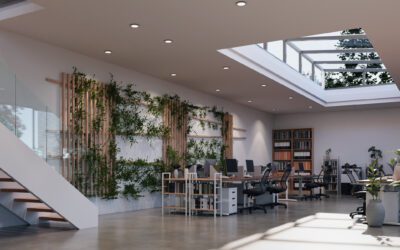 Commercial skylights offer a wide range of benefits for businesses and commercial spaces. They provide abundant natural light, creating a brighter and more inviting environment for employees, customers, and visitors. Skylights in particular can enhance the aesthetics...